Kelly Preston Speaks Out Against Drug Abuse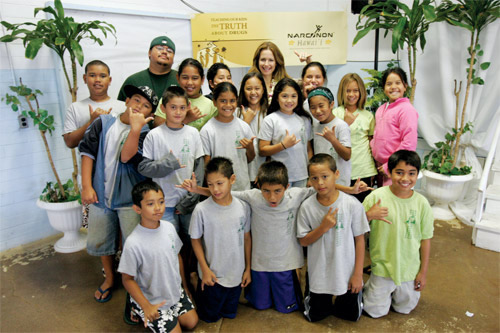 WAIANAE (KHNL) May 17, 2006.
A local girl who made it big in Hollywood returned to Hawaii today to help parents keep their children away from drugs. Actress Kelly Preston met with students from Waianae Charter School.
She helped produce a multi-media kit to help parents educate their children about the dangers of using drugs. Preston says she herself once used drugs but was able to get the support she needed. She says she decided to help others when she saw a documentary about Hawaii's drug problem.
"About a year and a half ago I watched Edgy Lee's documentary on ice and it had a profound effect on me. I thought, you know what, I can't let this happen to Hawaii, i can't let it happen to my home. And I really believe if we all get together, we can make a difference."
Preston will be helping Narconon Hawaii distribute twenty-five hundred copies of the multi-media kit. She also produced a series of public service announcements that will air on local radio stations.